Disclosure: The links on this page are "Affiliate Links" and while these are shown at no costs to our viewers, they generate commissions for our website(s)
Gift Options for the Dr. Seuss Fan
Some things from childhood are just plain hard to shake. Maybe you can't get over your favorite superhero from your youth, or perhaps your favorite cartoon still has a place on your movie shelf. Well, you know what? That's okay! There's nothing wrong with letting little pieces of your childhood exist into your adulthood to proudly display them without a bit of shame!
One easy piece of childhood that can have a place in an adult's life is Dr. Seuss, and there are ways and reasons for that interest to linger. Every Christmas, you might find yourself watching How the Grinch Stole Christmas , and maybe your heart melts just a little whenever your child, niece, or nephew hands you an old favorite of Dr. Seuss's stories to read them out loud. These are classic in regard to childhood, and their endearing qualities are worth holding close as the years roll on.
Or maybe this isn't you, but you know someone who adores Dr. Seuss. That appreciation for the quirky rhymed tales can be a great place to look in regard to inspiration for gift-buying for birthdays and holidays! Knowing this one detail about a friend can create so many gift opportunities—so many that you need not look any further for themes in order to get that person the perfect gift. Just go with Dr. Seuss!
Of course, you still need to know what Dr. Seuss item would work for an ideal gift option, but don't worry! Here in this post, I'll cover a number of the possibilities in orderly fashion to make buying that perfect Dr. Seuss gift for that devoted fan easier! Or, as Dr. Seuss might say…
If you venture in shopping
By buggies and carts,
Look past the trinkets,
The Nerf guns, and darts.
Search out the something
That's fun by the oodles—
The Seuss-spun from stanzas
Of Whos, things, and doodles!
Book Sets
If you're going to provide a fan of an author with a gift, it seems reasonable to start brainstorming about that gift in terms of the things the author is known for in the first place—which, of course, are books! While we might fall for movie and film adaptations of Dr. Seuss's stories, the love still stems from the stories he created in book form. The Whos down in Whoville, Thing 1 and Thing 2, Sam I Am… Those characters came to public light in the literary versions of the tales, and adding those books to a shelf can be a beautiful thing for a Dr. Seuss fan. Sure, they're childish, but that childishness can actually present a conversational opportunity should someone ask why there are children's books on your bookshelf, and seeing that bit of youth so close to your reach can be like a breath of fresh air as it waits among your other books. Trust me! A book set is a wonderful option for the Dr. Seuss fan in your life!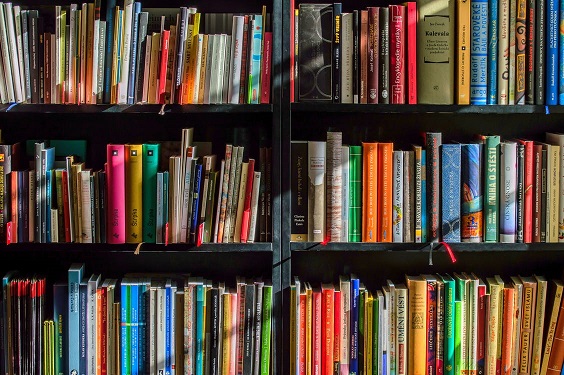 Wall Shelf
Suppose you want to carry that conversation piece idea out just a little farther! To do so, think about buying a specific shelf for the books—like a Dr. Seuss wall shelf! You can buy one of these through Amazon, and they're colorful ways to display a Dr. Seuss collection for any home visitor to spot. With characters and story references that could be recognized, these shelves can spark fond memories and interests from childhood to create a moment of innocent nostalgia right in a living room or a home library. While it might be, for other purposes, odd to buy a person something that's as close to furniture as a wall shelf, when you can provide a Dr. Seuss fan with a Dr. Seuss shelf to rest their Dr. Seuss books on, it's a fitting way to go!
Travel mug
You can buy travel mugs with a number of designs on them, but when you're dealing with the author of Oh, The Places You'll Go! , the travel mug option is just plain good thinking! You might very well go places, like Dr. Seuss claimed in the story, and you could have a travel mug that displays that very concept—or at least another story by the same author—with you as you do that going! Imagine taking a trip to Europe with a Dr. Seuss travel mug, thinking about how your thirst for traveling was sparked by the tiny little story from Dr. Seuss himself! You're exploring, like the book referenced, with a reminder of that book's author—maybe the book itself—right with you! It's a formula for a fantastic Seussian travelling occurrence!
Storage Caddies
Okay, you might be a child at heart, but there's a good chance that there are other parts of your life that aren't so youthful—like working to pay the bills or taking on craft ideas that are beyond coloring pages and sand art. Whether embracing more advanced hobbies or 9-5 jobs, there's still room to let a bit of childishness into the picture through things like office supplies and organization tools. For instance, a storage caddy could provide your Dr. Seuss-loving companion with a way to carry work supplies or organize hobby materials while showcasing their love of Dr. Seuss! These are, again, available through Amazon, and any person with any sort of need to organize could find a use for one—and find amusement and joy with having a Dr. Seuss one!
Totes
In similar fashion, a person on the go could find a reason to carry their supplies around in a bag or a tote—and being able to carry one with a Dr. Seuss theme can be a unique experience! Why? Well, think about it! You're going somewhere where you could use additional items—a work event, a grocery store outing, a birthday party—and you're bringing those items along in a bright carrier that could instantly spark memories of happiness, wonder, and childhood. While it might be a little too casual for the most sophisticated of work endeavors, if it's a place and circumstance where a Dr. Seuss tote is acceptable, the simple choice to use it is an automatic bright spot in your day's schedule! And if you provide your friend with that bright spot to carry, you're officially a part of that brightness!
Wall Quotes or Stair Quotes
Dr. Seuss books have a number of worthwhile quotes in them, a number of which you can find by searching through home décor options. For that reason, decals that are for walls and staircases that showcase those Dr. Seuss quotes are great gift possibilities for anyone who wants to display their love of the Whovian author! For the Dr. Seuss fan on your shopping list, think about what his or her favorite Dr. Seuss tale is, then do some browsing for connected quotes that show up in decal format. If you can make that connection and buy the quote from the favorite book, you have a delightful gift option for your shopping cart! You can even buy a complete set of quotes that are made as stairs decals so that for every step someone takes up your friend's staircase, a new Seussian quote is on display. What Dr. Seuss fan wouldn't love the opportunity to showcase their love of the literary genius by presenting their home's guests with actual, word-for-word representations of those books?
Other options for Dr. Seuss-themed presents for the child-at-heart on your shopping list include clocks and throws with representations of his books and characters on them, or a Dr. Seuss notebook or planner for the person who loves writing or needs an extra bit of help with keeping their itineraries in check. Jewelry, shower curtains, clothes, purses, lunch boxes, coffee mugs, art prints, DVDs, magnets, rugs… The options truly are vast! So vast, in fact…
Tilt your chin high.
Brace your shoulders back far.
Turn to your tablet
Or start up your car.
Wander and look
From shelves low to ones high
Till you catch the sensation
Of a friend's perfect prize.