Disclosure: The links on this page are "Affiliate Links" and while these are shown at no costs to our viewers, they generate commissions for our website(s)
AMAZING FACTS ABOUT FANTASY FOOTBALL
Fantasy Football is a form of fantasy entertainment where a collection of people who are owners choose a make-believe team of players through a yearly draft or auction. Participants collect points each week based on the actual statistics of real National Football League (NFL) players. All league data, including roster management; stats, trades, free agent acquisitions, and standings are handled automatically on a website. Leagues differ in size between eight and fourteen teams with twelve being the most common. Rosters consist of sixteen to twenty-one players of diverse positions, QB, RB, WR, TE, PK, and Defense/ST.
The season can be played for thirteen weeks. Weekly matchups are head-to-head just like the National Football League (NFL). Owners improve their team throughout the season by dropping or adding players in an attempt to score the maximum points each week. By the end of thirteen weeks, the teams with the top records qualify for a single-elimination playoff lasting for three weeks. The champion will be the winner of the playoff tournament, which is the main objective. Each owner chips in a little amount of money into a prize pool at the beginning of the season. The best teams share the money based on his or her playoff results.
As Fantasy Football involves selecting real players to create fake teams that earn points based on real players' performances on the field. If your fake fantasy football team scores more points than other people's fake team, you win.
Occasionally, luck is all that you need to win your fantasy league. But most time, you need to do some preparation to have a chance. By following a few easy guidelines in the process of your draft, maybe you'll finally show up those work colleagues who have mocked your every move in the draft room or be the surprise star of your friends and family league.
Getting Familiar with League's Scoring Rules.
Before you draft, you have to know how points will be awarded. This seems clear, but you would be surprised how many people overlook this important aspect. The two most popular scoring formats are standard and points per reception (P.P.R.). In points per reception (P.P.R.) leagues, as the name implies, players who tend to catch more passes than others at their position are of greater value.
An example is the Jets running back Bilal Powell scored 139 fantasy points in standard scoring leagues last season, ranking 22nd for his position. But in points per reception (P.P.R.) scoring, he had 197 points, the 16th most for running backs.
It's fairly simple to predict which players will have a lot of receptions, based on past performance, so most websites that provide player rankings also offer separate lists for standard scoring and points per reception (P.P.R.) scoring.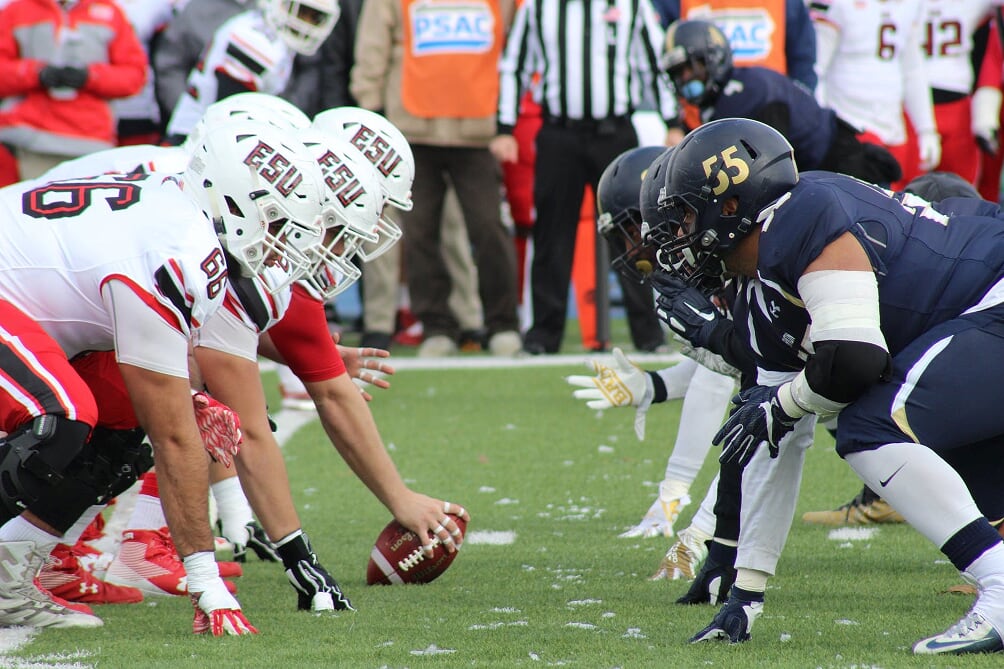 Player to Take in The First Roun
There's no pick more vital than the first one. Getting at least one elite player will go a long way in your fantasy success.
Avoid risky players, like ones who tend to be injured regularly like the Patriots tight end Rob Gronkowski. And also, going with a quarterback is not the smartest play more on that later.
Looking at the Fantasy Football 2017 field, the consensus in the fantasy football community is that the two best fantasy running backs will be the Cardinals' David Johnson and the Steelers' Le'Veon Bell respectively. They are most likely to be the first two picks. Why? Because there are very few running backwho can be relied on for consistency in production. the National Football League (NFL) teams tend to use multiple running backs, rather than one who handles most of the carries and thus is more likely to be injured.
Away from them, you will see a lot of wide receivers taken in the first round. The Giants' Odell Beckham Jr., the Steelers' Antonio Brown, the Falcons' Julio Jones and the Buccaneers' Mike Evans are expected to continue producing at a high level this season.
Paying Attention to Players' Bye Weeks.
It's very important to remember that starting in Week 5, National Football League (NFL) teams start taking a week off, meaning their players are not available to score points for your fantasy football team.
This will highlight the importance of every pick in your fantasy draft and uncover how much depth your team has. This also means you'll want to pay rapt attention each week to which players are available on your league's waiver wire while most leagues allow you to add and drop players as the season progresses.
Practice
It's usually not a very good idea to enter a draft with concrete rules and regulations like I must draft running backs with my first two picks. And the worst part is having no plan at all.
It is good to experiment with different strategies by participating in mock drafts, which are available on the popular fantasy sports websites of CBS Sports. By providing you the chance to customize your mock draft based on your league's settings including the number of teams, scoring, and roster positions. With sufficient fake drafts, you can learn which strategy will yield the kind of team that you can be proud to the field.
In a situation whereby you enter a draft cold, a sound approach is to choose the best player available until all of your starting positions are filled with some exceptions, below.
All Fantasy Positions Are Not Equal
The top scorer in fantasy football for each year is almost always a . This is why you'll regularly see the top quarterbacks taken in the first round of a fantasy draft. And it is also one of the costliest mistakes you can make.
There are comprehensive explanations out there involving fancy math that explain why you shouldn't draft a quarterback too early, but you have to remember this: The value of every player in fantasy football is always relative to their positions.
In recent years, the quarterback position as a whole has become more valuable in fantasy football, meaning that severally there are quarterbacks who score enough fantasy points each week for your fantasy team to win, in as much as your other positions do their part.
Another way of putting it: It is easier to get a good fantasy quarterback later in a draft than it is to get a very good running back or wide receiver.
Along these same lines, you have to note that every time a fantasy team drafts the Denver Broncos team defense in the eighth round, an angel loses its wings.
Just because you have starting players at each of your other positions, it is not time to pick your starting kicker or defense. In the eighth round, you can still simply get a quality position player who could be a difference maker for your fantasy team. You can always find quality options for defenses and kickers with your last two draft picks, you can rest assured about that.
In conclusion, this is simply a primer outlining the amazing facts about fantasy football 2017. As you become more familiar with fantasy football 2017, you'll have fun trying out different strategies and analyzing the success and also failure of different decisions you make throughout the season. Getting off to a good start means critically studying player profiles, drafting a strong team, and then successfully managing the roster through smart starting lineup decisions and waiver wire acquisitions.